This site best viewed with

5.0 or better
Click Here If You Are A

User or Don't See The Top Menu
Click here to install FREE Adobe Reader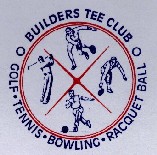 Our Club Creed

he "Builders Tee Club" was organized to give "Fellow Builders" an opportunity for relaxation and good fellowship, to enjoy fair weather at the grand old game of golf, and to become acquainted with their fellow craftsmen and competitor in the congenial atmosphere of the locker room, fairway and bowling lanes. Thus we will create the friendly, cooperative spirit needed in our business relations.
To Date There Have Been Many
Visitors To This Website!!